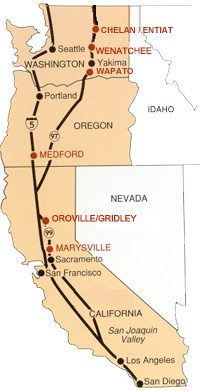 Naumes, Inc., has nearly 40 real estate listings located in Oregon, California, and Washington. They include leased commercial and industrial buildings, processing facilities, producing orchards, cold storage, packing house facilities, vacant structures, bare land for potential redevelopment and properties with aggregate potential.
The properties offered on this site are specific for Agriculture, Industrial, Commercial and Land.
INVESTORS: Get more information about a Development Opportunity in Chelan, Washington.
Contact us for specific information about any of our properties:
Robert Boggess, Real Estate Manager
(541) 608-1732
Send Email